Our Mission
MIRACLE Online Books, Inc. promotes the acceptance of others by increasing global awareness of the emotional and physical challenges of children.
Our Vision
MIRACLE aspires to achieve recognition as the largest customized bookstore of its kind to enhance communication between children, families, medical professionals, educators, peers and community members. It is our ambition to become globally recognized as an organization that encourages and promotes the acceptance of those with emotional or physical challenges.
Our Values
As a company and as individuals, MIRACLE embraces the following values as the driving force behind everything we do:
Compassion for children dealing with a medical illness, condition or circumstance
Collaboration with our audience to develop educational resources that fulfill its needs
Empowerment of children to achieve the fullest potential of their lives
Education of children, families, peers and communities to accept and respect differences
Our Founder
Pat Day-McCray, Founder of MIRACLE Online Books, Inc., is the proud mother of three wonderful and supportive children; Brandon, Bryant and Brittany (twins).
Pat's faith in Christ has instilled endless possibilities. As a surviving parent, Pat understands childhood medical conditions. Alicia Y. Day, her only daughter at the time, died at the age of three due to complications related to Short Bowel Syndrome. Alicia had over 90% of her intestines removed and was no longer allowed to eat; instead, she was fed intravenously. Although her feeding line (a broviac catheter) was concealed by her clothing, she had to deal with countless stares and comments from children and adults as they questioned the yellowing of her eyes.
Their stares and questions caused Pat to ask the following questions: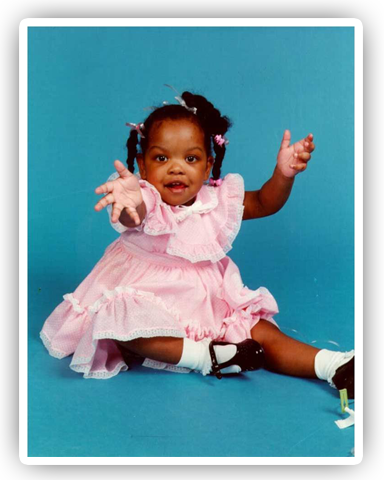 How can I explain to my daughter the comments and stares she encountered?
How can I explain my daughter's condition to her and others without creating fear?
How can I encourage peers, families and communities to become more accepting of children dealing with medical illnesses?
The public reaction to Alicia's physical difference is the primary motivation behind Pat's business concept and products. Since Alicia's death, she continued to feel the need to address this unspoken concern about the challenges of our children: a concern that addresses "What is the most effective and least traumatizing method to introduce and explain a medical illness, condition or circumstance to a child?"
Pat considers it a blessing to develop MIRACLE Online Books, Inc. and other ventures that will nurture the concerns that she and Alicia experienced. Each of these ventures will provide information and resources that will educate and enhance communication between children, peers and adults.