Community Collaboration for Children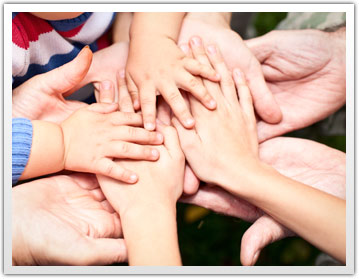 The MIRACLE community of children's health awareness will provide information, support and services to families, communities and organizations that are dealing with child or adult related medical illnesses, conditions or circumstances. Our collaborative communities include children, families, medical professionals, educators, peers, community members and other child-oriented organizations that are compassionate about the challenges of our children.
MIRACLE will achieve the following objectives:
Build a community of health awareness
Facilitate adult communication through multiple social media outlets
Publish a monthly newsletter
Initiate a platform for open dialogue within homes, hospitals, schools and communities
Provide medical excerpts that promote preventive health measures
Feature child illnesses, conditions and circumstances that are not frequently highlighted
Create products that complement our communication services
MIRACLE understands the importance of collaboration, communication, education, and respect. Our information, support and services will serve as a vehicle to prevent and modify emotional behaviors regarding the acceptance of others. We will fulfill the necessity for families, schools, hospitals and other community organizations to ensure that every child is given an opportunity to live their lives to their fullest potential.